Unihoc Floorball Sticks Shop Singapore
Unihoc Floorball Sticks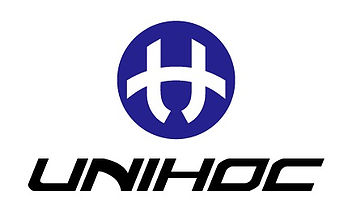 High performance floorball sticks from Sweden
Unihoc started in 1972 is a pioneer brand in floorball and is always searching for the latest technology to create the perfect product for the game. This can be witnessed in the launch of new shaft technology developed with, Top Light, Top Light II, Super Top Light STL, Bamboo, Edge Curve, TeXtreme, TeXtreme FL Curve, Miracle light, Oval Light and Carbskin Feather Light to deliver the light and optimum performance sticks in the floorball business.
Unihoc Floorball Equipment in our store
Striving to equip floorball players with the best in floorball technology, We regularly stock and update good selections of Unihoc floorball sticks, stick bag, blades and grips in our floorball shop. Sticks out of stock or not available can be specially ordered.
Order Unihoc high-performance models here.
Services Available
We provide service to:
Shorten Unihoc floorball sticks.
Install new Unihoc floorball blades. Player, Unity, Cavity, Cavity Z, Epic, Infinity, Replayer, Player+, Sonic and Evo3 hooked with a different hardness of Regular PE in soft, Medium, Hard.  Feather PP and Titan PP
Re-grip new Unihoc floorball grips such as Unihoc Elite pro, Unihoc Top, and Unihoc feather light.
Note: Please 

 WhatsApp us to confirm stock availability.