Fatpipe Floorball Sticks Shop Singapore
Fatpipe Floorball Sticks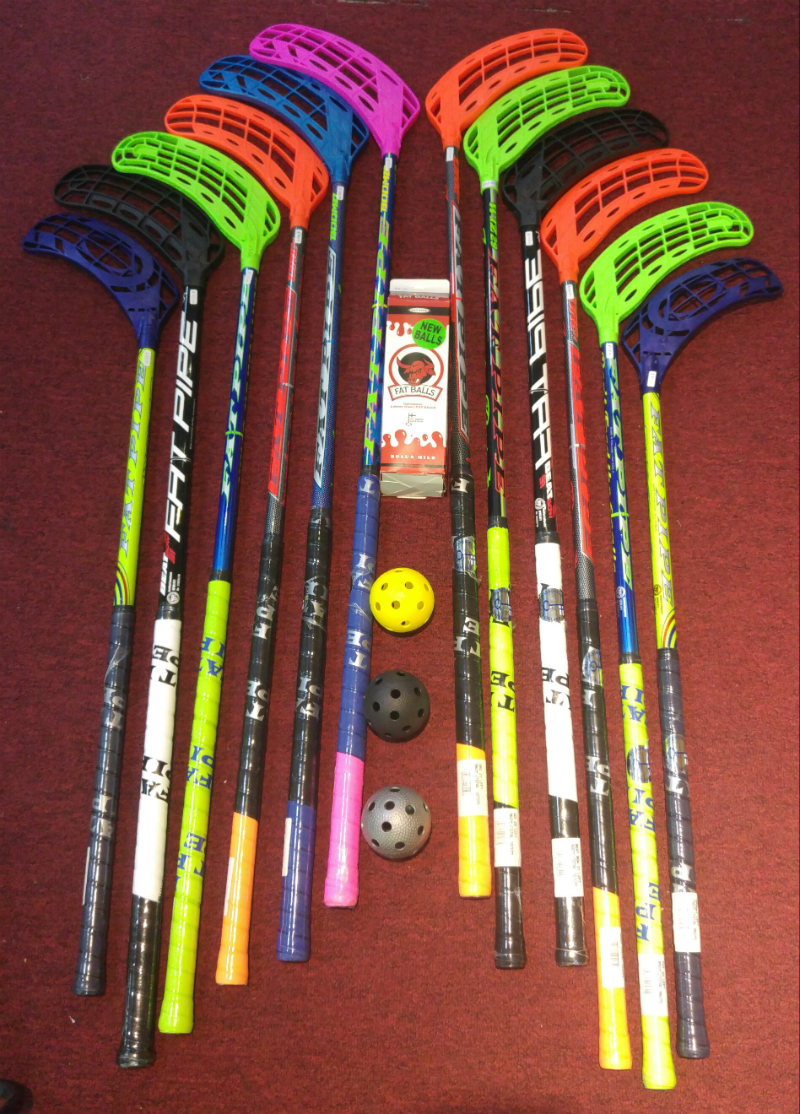 Finest floorball sticks from Finland. 
Floorball players looking for floorball shop to buy Fatpipe floorball sticks in Singapore, Floorballplay offers a alternative source of Fatpipe floorball sticks. We stock Fatpipe floorball sticks installed with different blades to meet different playing needs, ball control and shooting preference. Blades options include: Jab PE blades, Wiz blade, G-Bow blades, Jai-Alai blades, Boom and power Blades. Grip form of both round and oval options for different grip plays. Carbon shaft composite of flex 27 to flex 29 are available for preferred shooting power and drag shots. If you do not see your choice of fatpipe stick model available, let us know and we will try our best to help you.
Fatpipe floorball stick servicing available
Fatpipe floorball blade replacement.
Stick shortening service.
Fatpipe grip replacement.
Contact us on latest shipment and stock availability.
We special order Fatpipe professional floorball stick. Send us your request today.